Direct2Technology
Are you protected?
Are Firewall threats keeping you from focusing on your customers? Or Did you Set it and Forget it? Ensuring that your firewall does what it's intended to do requires resources and expertise with 24/7/365 monitoring.
DIRECT2 Connections
Managed Firewall
& NOC Services
Direct2Technology's managed firewall service includes our advanced firewall, POS connectivity and security, network design and segmentation, 24x7x365 network monitoring, and our visibility dashboard for a view of every store network. Our secure platform is used by thousands of distributed retail locations for perimeter security at every location, protection against the latest threats, and support for their PCI-compliance requirements. Managed Firewall Service bundles all hardware costs, maintenance, technology, and software updates into a single, predictable monthly subscription fee.
01
CONNECTIVITY
Connect your POS and payment gateway securely to the Internet to process card payments. Our Merchant Gateway is hardened to defend against cyberattacks and sturdy enough for the most challenging back-office environment.
02
UPTIME
The Managed Firewall Service comes WAN Failover-ready, giving your stores a stable backup connection. Never lose a paying customer when your POS is defended against an Internet outage. We have a simple self-installation process.
03
SECURITY
Protect your customers and your POS from cyberattack. We use the highest NIST-recommended cybersecurity protocols and segment your network to isolate and protect payment information from external attacks.
Benefits Of AutoVPN
AutoVPN
Get the power of the Merchant Gateway and the convenience of the cloud to configure, monitor, and maintain your VPN. Your corporate office and stores need a secure connection to access important business information produced by applications and devices at each location. Using manual VPNs to access multiple sites requires tedious configurations that are difficult to maintain and troubleshoot.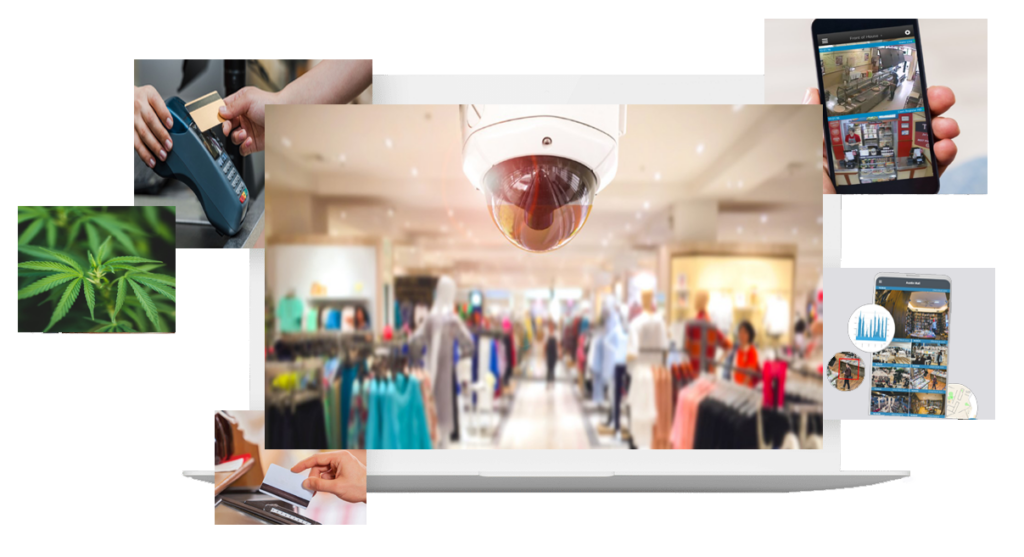 Managed Broadband
We Take Broadband
Management Off Your Plate
COST EFFECTIVE
A single, global configuration within the AcuVigil™ Dashboard identifies all segments at each location as well as the subnets for connection to headquarters and auto-configurable VPNs from the Dashboard. Monitor your connections in the AcuVigil Dashboard.
WAN DIVERSITY
Our cloud-managed platform is ISP agnostic so you can take advantage of any Internet data service, such as fiber, xDSL, cable, 3G, or 4G/LTE for hybrid deployments. The more locations you have, the more ISPs you have to manage.
NETWORK RELIABILITY
Taking advantage of the best available ISP connection at each location ensures network uptime. Adding WAN Failover with a secondary circuit provides seamless redundancy for your WAN across dual connections.
Managed Services for Retail and Restaurants
WAN Failover
Never Miss A Payment
No ISP is foolproof. Customers expect a fast and easy retail experience. Network and POS outages slow things down and have a negative effect on profits and your customers' experience. WAN Failover ensures that you keep processing payments and all your IoT devices are operational so that your customers continue to be delighted. Direct2Technology's WAN Failover app has failover and failback settings, is highly configurable, and includes options to test multiple IP addresses. (Many commercially available systems test a fixed IP address and are prone to false-negatives creating network instability.) Our WAN Failover app can also be used with 3G, 4G/LTE, or wired primary and secondary broadband for seamless failover protection.
We support your PCI and SOC2 compliance efforts.
Our goal is to reduce the headaches our retail and restaurant customers experience when maintaining their Payment Card Industry Data Security Standard (PCI DSS) compliance. We are continually improving our systems and services to provide the most secure networks and to support our clients' compliance audits.